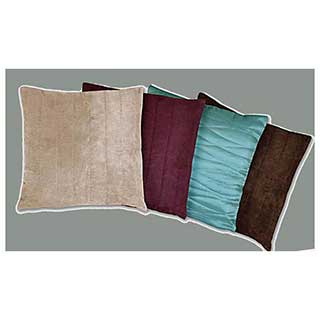 Cushion Cover - High Quality Faux Suede - Beige
Product Number: 3922
A very high quality soft and sensual faux suede cushion cover. Faux Suede gives you the best of both worlds. You have the great suede look with the ease of being washable.
Imitation Suede looks like the real thing, feels like the real thing, it is commonly used in Soft furnishings and Apparel. Faux Suede is 100% polyester therefore can be used like a normal fabric without the specialist treatment of real suede.
Size: 40x40cm (16x16"). Available in Chocolate, Burgundy and Beige.
Matching bed runners available - 50x240cm (19x94") . Bed Runners RRP £26.99. Cushion Covers RRP £12.99.
Cushion Cover - High Quality Faux Suede - 40x40cm (16x16") - Beige