Bath Mats
Paper bath mats are used by hotels and other establishments to replace towelling bath mats.

Many people believe paper bath mats to be more hygienic than towelling ones and save the expense of purchasing towelling bath mats and laundry costs
Bathroom Consumables
Bathroom consumables for your hotel bathroom including toilet seat bands, water conservation signs and sanitary disposal bags.

We also supply tissues with tissue box covers, disposable bath mats and disposable, individually wrapped tumblers
Bathroom Hairdryers
Bathroom hairdryers specifically designed for bathroom areas.

Bathroom hairdryers have an IP rating which designates which area of the bathroom they are permitted

Our bathroom hairdryers range from 1000W to 1600W, some with a shaver socket
Bedroom Waste Bins
A large range of bedroom bins and baskets are supplied to suit all sizes of establishments and are supplied with a luxury vinyl covering, epoxy powder coated steel body, matt steel, faux leather, metal mesh or our modern smart waste paper bins
Chrome Bathroom Accessories
High quality chrome bathroom accessories, including towel rails, towel rings, robe hooks and soap dispensers

Ideal to enhance the appearance of your hotel bathroom, to give it a 5-star look.
Clothes Lines
Our smart retractable clothes line is a perfect temporary laundry solution for any hotel bathroom.

Ideal for a guest to hang their wet laundry in the bathroom to dry.

The clothes line retracts and is hidden away neatly when not in use
Coat Hangers
Coat hangers to cater for all kinds of establishments.

Our strong durable hangers are available in both wood and plastic with either standard hook or anti-theft security stem
Door Notices
We have a full range of signs for your hotel corridors, rooms, doors, reception area, kitchen, bathrooms, etc.

Personalised with your own logo and font, our hotel signs match the décor of all kinds of establishments
Electric Shoe Polishers
Electric shoe polishers come with a range of brushes to clean, buff and polish to ensure your customers shoes are cleaned thoroughly.

Offer your guests the facility of shoe cleaning to help improve the hotel service and their customer experience
Hairdryers
An extensive range of hotel hairdryers to suit all kinds of establishments.

Wall mountable or drawer mountable hairdryers keep a bedroom clutter-free

Shaver sockets integral on some models
Hotel Slippers
High quality disposable slippers ideal for use in any hotel or spa. Clean and hygienic, and offering your guests luxury and comfort.

Available as closed toe, open toe or flip flop styles, the luxury slippers are lightweight and comfortable.
Housekeeping Trolleys
Housekeeping trolleys are supplied in various styles and sizes. They can have either soft fabric sides or hard sides which are lockable.
Hygiene Bag Dispenser
Our sanitary hygiene bag dispensers are the modern presentation for sanitary bags, keeping them clean and tidy until they are required.

Hygiene dispensers are supplied in white, brushed chrome, chrome coloured and gold coloured
Hygiene Bags
Hygiene or sanitary bags are a hygienic, clean and safe way of disposing of sanitary products.

We supply paper hygiene bags, PVC or hygiene bag dispenser cartridge refills in packs of 1000 for our hygiene bag dispensers
Hygiene Dispensers and Bags
Sanitary hygiene bag dispensers are the modern presentation for sanitary bags, keeping them clean and tidy until they are required.

Hygiene bag dispensers are wall mountable and supplied in white, brushed chrome, chrome coloured and gold coloured.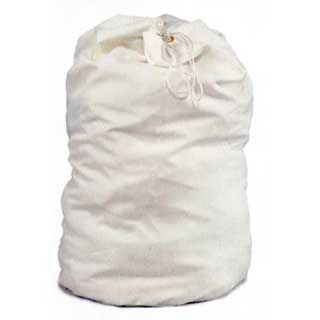 Laundry Bags
Laundry bags are available in 3 styles – texturised polyester hamper bag, texturised laundry bag and PVC laundry bag.

All styles are ideal for transporting laundry to and from hotel rooms in a safe and discrete manner
Laundry Trolleys
Laundry trolleys are supplied in a variety of sizes and formats. We have a variety of sizes of laundry trolleys for sale which are ideal for use in hotels
Luggage Racks
Our range of luggage racks have been designed to fold and can be stored in a wardrobe when not in use.

Our traditional wooden luggage racks are supplied in beech, mahogany or walnut and our metal luggage racks are supplied in chrome or black
Mattress Protectors
A wide range of mattress protectors are available to protect your hotel room mattresses and provide a hygienic barrier for your guests.

Quilted mattress protectors protects against dust mites and waterproof mattress protectors resist liquids.
Mattress Toppers
Mattress toppers are usually 3-5cm thick, lie on top of the mattress and are designed to support the spine so that he or she sleeps without picking up posture problems.

Mattress toppers are also an excellent way to revitalise a tired mattress
Newspaper Bags
Newspaper bags are a stylish way to present newspapers to hotel guests.

Newspaper bags are approximately 220x400mm and are printed with 'Newspaper'.

A cut out for handles enables the newspaper bag to be hung onto a door handle.
Plastic Laundry Bags
PVC laundry bags are used by a hotel to offer the facility of laundering a guest's linen.

Hotel guest's linen is placed in the bag, laundered by hotel staff and returned to the guest
Rubber Bath Mats
Rubber bath mats and rubber shower mats manufactured from non-slip100% natural heavy duty rubber with secure grip suction cups.

Rubber bath mats are washable and anti-fungal treated.
Shower Curtains
Superior contract quality hotel bathroom shower curtains.

Made from 100% polyester, water-repellent, easy to clean and washable at 30 degrees. Treated with anti-bacterial agent.

Available as plain or satin stripe designs.
Tissue Boxes
Our tissue box covers are supplied in two shapes, cube and rectangular.

Available in chrome, ABS plastic and faux leather materials

Cube and rectangular tissue box refills are also supplied
Toilet Brush And Holders
Our hotel toilet brush and holders will elegantly compliment your bathroom fixtures and fittings.

They are neat, functional and hygienic, as each toilet brush and holder has a full length removable plastic disinfectant container
Toilet Seat Bands
Toilet seat bands are used by hotels to reassure their guests and customers that the toilet has been hygienically cleaned and is ready for them to use.

A Toilet seat band is white PVC or paper in a full loop and is placed around toilet seat only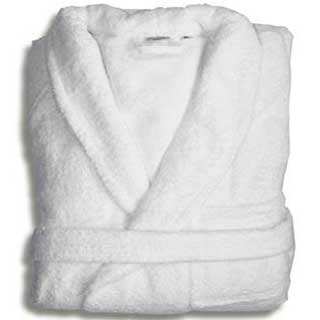 Towelling Bathrobes
Luxury, high quality Terry towelling bathrobes and dressing gowns, ideal to help your guest relax after a long day.

Available as shawl or Kimono style, with or without pockets. Childrens robes also available.

Made from 100% cotton
Towelling Hotel Bath Mats
An extensive range of towelling bath mats, from a 700gsm Greek Key design bath mat to a 1000gsm towelling bath mat as used in 5 Star hotels.

All our towelling bath mats are woven to the highest standards and are super absorbent.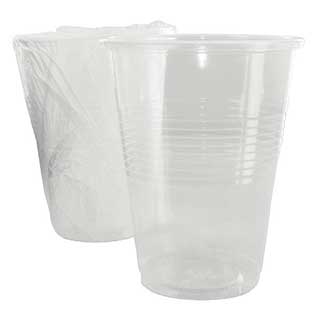 Tumblers
Individually wrapped disposable plastic tumblers are used by hotels to ensure the bathroom glasses are hygienically clean.

Wrapped disposable plastic tumblers ensures their cleanliness, promotes hygiene for customers and guests