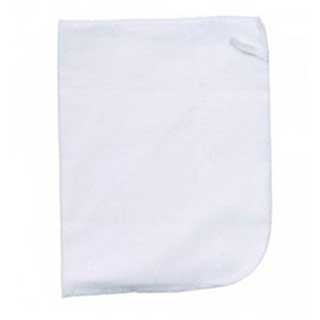 Hotel Amenities- 100% Cotton Shoe Mitt - White - 100 Per Case
Product Number: 5777
A white 100% cotton shoe mit with hanging loop, for cleaning shoes when brush and shoe polish are unavailable.
A shoe mitt is a small piece of cloth, usually shaped like a mitt, to fit the hand for cleaning shoes. While it is not as efficient as a brush and shoe polish cream, it will get the dirt off and shine shoes if used correctly.
Sold in case quantity of 100.
We have a full range of hotel amenities available.M
Hotel Amenities- 100% White Cotton Shoe Mitt - 100 per Case