Alarm Clocks
A range of hotel alarm clocks are supplied to cater for larger and smaller hotels and guest houses.

With its space saving design our basic alarm clock radio has simple controls and is easy to set to wake the hotel guest either by radio or buzzer
Baby Bed Linen
Our baby bed linen collection ranges from soft easy care baby cot sheets and baby cot blankets to baby cot duvets and duvet covers.

Soft durable easy care polyester/cotton baby cot sheets and baby cot blankets help baby to sleep in comfort
Baby Changing Units
Baby changing units are constructed to a high standard and meet all safety standards, ideal for all public areas and they fold away when not in use.

A range of styles of baby changing units are available
Bathrobe Storage Bags
Bath robe storage bags to store bathrobes hygienically and tidily for your guests.

Available in mesh fabric or strong PVC to suit your hotel or establishment

Both have a white zip fastener
Bathroom Hairdryers
Bathroom hairdryers specifically designed for bathroom areas.

Bathroom hairdryers have an IP rating which designates which area of the bathroom they are permitted

Our bathroom hairdryers range from 1000W to 1600W, some with a shaver socket
Bathroom Metal Waste Paper Bins and Baskets
Bathroom bins and baskets. Our pedal bins have a good quality stainless steel construction and a removable plastic bucket. Supplied in a number of styles to match you environment.

Stainless steel, matt black, brushed finish or white finishes
Bathroom Mirrors
A range of mirrors to suit all hotel bathroom needs. Wall mounted to neatly fold back to the wall or free standing, for ease of use, they offer your guests the perfect solution.

All mirrors are double sided and offer magnification
Bed Linen - Patterned Duvet Covers
A wide range of embroidered duvet covers which are all embroidered in different patterns.

Duvet covers can be embroidered on the top cuff, on a central panel or around the edges of the duvet cover
Bed Linen - Printed Duvet Covers
Patterned or printed duvet covers are usually made from a polyester/cotton mix fabric.

The patterning can be stripes, checks, floral, swirls, spots, scenes or any design which holds the imagination of the designer
Bed Runners
Bed runners and cushions offer a quick, beautiful and easy way to decorate a bed.

Bed runners also add a touch of elegance to a plain duvet cover.

We supply a wide variety of high quality bed runners and matching cushion covers
Bedroom Waste Bins
A large range of bedroom bins and baskets are supplied to suit all sizes of establishments and are supplied with a luxury vinyl covering, epoxy powder coated steel body, matt steel, faux leather, metal mesh or our modern smart waste paper bins
Bedspreads
Bedspreads for your hotel rooms supplied in single, double, king and super king sizes in many colours and designs.

Bed throws are usually one size and are generally used to decorate the bottom of the bed
Blanket Bags
Blanket bags are useful to store spare blankets and pillows, keeping them clean, dust free and ready for a guest to use. Hotel inspectors recommend that spare blankets and pillows are kept in blanket bags to keep them hygienic
Blankets
We supply a wide range of blankets including cellular blankets, acrylic, pure Merino wool and fleece blankets to enhance any hotel bedroom.

Ideal for keeping your guests warm and cosy in the style they are used to
Chrome Bathroom Accessories
High quality chrome bathroom accessories, including towel rails, towel rings, robe hooks and soap dispensers

Ideal to enhance the appearance of your hotel bathroom, to give it a 5-star look.
Clothes Lines
Our smart retractable clothes line is a perfect temporary laundry solution for any hotel bathroom.

Ideal for a guest to hang their wet laundry in the bathroom to dry.

The clothes line retracts and is hidden away neatly when not in use
Coat Hangers
Coat hangers to cater for all kinds of establishments.

Our strong durable hangers are available in both wood and plastic with either standard hook or anti-theft security stem
Coffee Makers
With our hotel room coffee maker your guests can easily and efficiently brew their own cups of hot coffee from the comfort of their rooms.

Our four cup coffee maker will keep coffee hot and has an automatic-shut-off after one hour for safety
Cotton Waffle Bathrobes
Luxury cotton waffle bathrobes for hotels and spas.

Lightweight and luxurious with a honeycomb weave, your guests will love the soft feel on their skin.

Choose from a Kimono or shawl design
Cushions
We supply a variety of cushion covers to match our bedroom curtains or our downstairs curtain ranges. Most of our duvet cover, bedspread and bed runner ranges have matching cushion covers made from a mixture of fabrics from faux suede to polyester cotton
Do Not Disturb Signs
A range of Do Not Disturb notices to suit all hotels.

Available in wood, metal, faux leather and PVC, they may be personalised on both sides with your information.

All our Do Not Disturb signs have a cut out to hang over the door handle
Door Notices
We have a full range of signs for your hotel corridors, rooms, doors, reception area, kitchen, bathrooms, etc.

Personalised with your own logo and font, our hotel signs match the décor of all kinds of establishments
Double Folding Bed
A range of folding beds with sprung mattress. All our folding beds have been tested and accredited to achieving British and European safety and quality standards.

All mattresses are compliant with British Standard Fire Retardant requirements
Duvet Covers - Cotton
Hotel luxury 100% cotton percale duvet covers are manufactured from extra fine luxury Egyptian cotton yarns.

This soft natural cotton bed linen always looks and feels fresh and crisp
Used in the best hotels
Duvet Covers - Cotton Rich
Our cotton rich duvet covers are produced from the finest ring spun yarns.

The combination of the qualities of cotton and the durability of polyester making it ideal for use in contract commercial environments such as 5 star luxury hotels
Duvet Covers - Satin Stripe
Satin stripe duvet covers are used widely in the hotel industry. They are available in cotton percale, cotton rich or luxury mercerised cotton

The fresh look of the satin stripe duvet cover will enhance the décor of any bedroom
Duvet Covers Childrens
Children's duvet covers are usually made from soft polyester cotton fabric and are bright and colourful.

They are an ideal solution for your hotel when you provide accommodation for children of your guests
Duvet Covers Plain
High quality hotel duvet covers at wholesale prices in a variety of polyester cotton mixes.

Superior duvet covers to complement your guest hotel rooms to provide a touch of luxury and style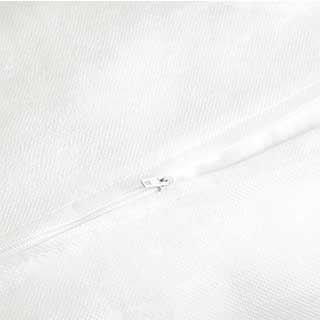 Duvet Protectors
A polypropylene duvet protector fits over the duvet and under the usual duvet cover to provide an effective barrier against dust mites and allergens. The soft, breathable barrier fabric of the duvet protector stops perspiration from reaching the duvet
Duvets
Zip and link duvets have been produced to fit the zip and link beds.

Zip & link duvets are two single duvets with zips which can be zipped together to make a super king size duvet.

Each duvet measures 54"x78" and have a 10.5 tog rating
Electric Shoe Polishers
Electric shoe polishers come with a range of brushes to clean, buff and polish to ensure your customers shoes are cleaned thoroughly.

Offer your guests the facility of shoe cleaning to help improve the hotel service and their customer experience
Fire Signs
Fire action signs for staff and for visitors explain what to do and where to go on the event of a fire emergency.

We have fire signs for corridors which indicate where fire alarms are placed and where fire exits and escape routes are to be found
Fitted Sheets
A fitted sheet has its four corners, and sometimes two or four sides, fitted with elastic, to be used only as a bottom sheet. The purpose of a fitted bottom sheet is to keep it from slipping off the mattress while the bed is in use.
Flame Retardant
For establishments where flame retardant bed linen is a priority, such as residential homes and hostels.

Our products include duvets, blankets, pillows, base valances and sheets.

All at wholesale prices
Flat Sheets
Hotel fitted sheets and flat sheets to suit every hotel room.

We offer a variety of materials including cotton percale, polyester cotton, cotton percale and Egyptian cotton.

White or pastel colours
Folding Cots
These beautifully crafted folding wooden cots are ideal for when space is at a premium.

Our wooden folding cots are manufactured using clear lacquered New Zealand pine from sustainable sources
Hairdryers
An extensive range of hotel hairdryers to suit all kinds of establishments.

Wall mountable or drawer mountable hairdryers keep a bedroom clutter-free

Shaver sockets integral on some models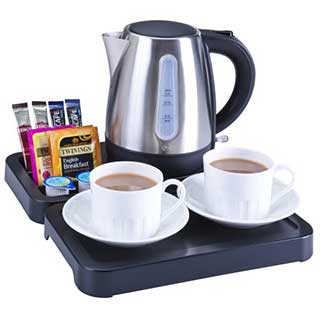 Hospitality Trays With Kettle
A hospitality tray with integral kettle is an essential accessory to a hotel bedroom and a favourite with hotels worldwide for its space saving and practicality.

Included is an integral, quick boil cordless kettle with boil dry safety feature
Hotel Curtain Linings
Curtain linings are used to protect curtains from damaging UV rays, which inevitably could fade the colour and damage fabric of the curtains.

Curtain linings add weight to curtains to create a more full and luxurious window dressing
Hotel Curtains - Ready Made - Downstairs
We have a host of contemporary designed ready-made curtains supplied in a wide range of patterns, colours and heading styles including pencil pleats and eyelets

Enhance the décor of your guest and public rooms with our ready made curtains
Hotel Curtains Ready Made - Bedroom
Our ready-made hotel curtain range for the bedroom has been specifically designed to complement our duvet covers, bedspreads and throws.

Improve your guest bedrooms with the addition of new bed linen and a pair of ready-made hotel curtains
Hotel Guest Room Folders
A range of guest room folders in a range of colours, sizes for all establishments.

Whether you require a simple laminate folder in a range of styles or a more luxurious, personalised wooden folder, we can offer advice and guidance
Hotel Slippers
High quality disposable slippers ideal for use in any hotel or spa. Clean and hygienic, and offering your guests luxury and comfort.

Available as closed toe, open toe or flip flop styles, the luxury slippers are lightweight and comfortable.
Hotel Sofa Bed Range
Our range of sofa beds has been designed for comfort and style specifically for hotel rooms. Tested and accredited to British safety standards, they include a lifetime frame guarantee. Available in deep spring, pocket spring or airflow mattresses
Hygiene Bag Dispenser
Our sanitary hygiene bag dispensers are the modern presentation for sanitary bags, keeping them clean and tidy until they are required.

Hygiene dispensers are supplied in white, brushed chrome, chrome coloured and gold coloured
Hygiene Bags
Hygiene or sanitary bags are a hygienic, clean and safe way of disposing of sanitary products.

We supply paper hygiene bags, PVC or hygiene bag dispenser cartridge refills in packs of 1000 for our hygiene bag dispensers
Hygiene Dispensers and Bags
Sanitary hygiene bag dispensers are the modern presentation for sanitary bags, keeping them clean and tidy until they are required.

Hygiene bag dispensers are wall mountable and supplied in white, brushed chrome, chrome coloured and gold coloured.
Ironing Centres
Our ironing centres are complete with either dry iron or steam iron

Our ironing centres all have safety iron with auto-off timer safety features.

Our wall-mounted ironing centres must be hard-wired by a qualified electrician
Irons and Ironing Boards
We supply a range of irons and ironing boards that are specifically designed and manufactured for the hotel and hospitality industry.

Our ironing board holders are designed and tested for mounting in the wardrobe and ideal for the small guest room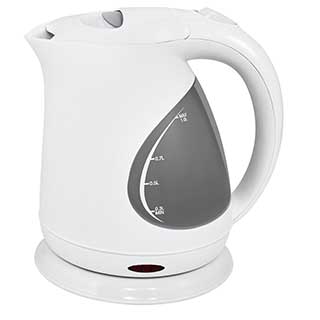 Kettles
Kettles specifically designed and manufactured for the hotel and hospitality industry

.We supply standard corded kettles and cordless kettles in various styles, colours and sizes.

Kettles are supplied in 1 litre or less for economy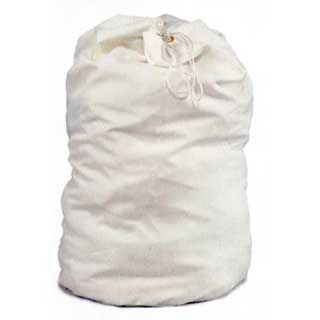 Laundry Bags
Laundry bags are available in 3 styles – texturised polyester hamper bag, texturised laundry bag and PVC laundry bag.

All styles are ideal for transporting laundry to and from hotel rooms in a safe and discrete manner
Luggage Racks
Our range of luggage racks have been designed to fold and can be stored in a wardrobe when not in use.

Our traditional wooden luggage racks are supplied in beech, mahogany or walnut and our metal luggage racks are supplied in chrome or black
Mattress Protectors
A wide range of mattress protectors are available to protect your hotel room mattresses and provide a hygienic barrier for your guests.

Quilted mattress protectors protects against dust mites and waterproof mattress protectors resist liquids.
Mattress Toppers
Mattress toppers are usually 3-5cm thick, lie on top of the mattress and are designed to support the spine so that he or she sleeps without picking up posture problems.

Mattress toppers are also an excellent way to revitalise a tired mattress
Microfibre Bathrobes
Ultra-soft microfibre hotel bathrobes, luxuriously soft and cosy so your guest can relax.

Made from lightweight fluffy soft polyester fibres, they are probably the most comfortable bathrobe ever.
Mini Bars
35 litre capacity mini bars are lockable and designed specifically for the hotel guest room.

Our hotel mini bar incorporates absorption technology, R600a refrigerant (a non-ammonia coolant), providing silent operation and low energy consumption
Newspaper Bags
Newspaper bags are a stylish way to present newspapers to hotel guests.

Newspaper bags are approximately 220x400mm and are printed with 'Newspaper'.

A cut out for handles enables the newspaper bag to be hung onto a door handle.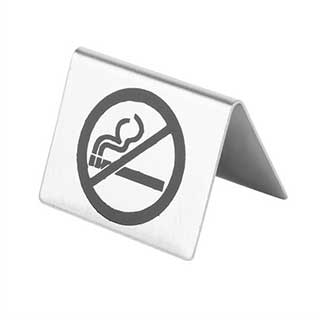 No Smoking Signs
Our range of 'No Smoking Signs' comply with all current regulations.

It is essential that all public areas, businesses and premises display the appropriate signage according to the smoke free legislation
Pillow Cases
Our wide range of pillow cases is supplied in a variety of fabrics, colours and styles. From our luxurious white Egyptian cotton to our colourful polyester/cotton range we have a pillow case to co-ordinate with your choice of bed linen
Pillow Protectors
Pillow protectors are essential keeps a pillow clean, fresh and away from body oils, fluids and potential stains, preserving the life of the pillow.

They are hygienic for your guests and non-allergenic with either a zip fastening or housewife style
Pillows
We supply a range of pillows to suit all needs, price ranges and fillingsyou're your hotel.

We understand the hospitality industry has to cater for their guest's individual tastes whether that is the most discerning of guests
Safes
Hotel safes in a variety of sizes and will mostly operate on an electronic lock with a master override key.

Suitable for wall, floor or cupboard mounting and manufactured from solid steel

Laptop safes are also available
Safety Signs
Safety signs to minimise the risk of accidents, ensuring your hotel complies with Health and Safety legislation.

When you need to warn your guests about any type of hazard, we have the sign available or can produce the sign you need
Single Folding Bed
Our hotel folding beds with the luxury of a memory foam mattress.

The mattress combines rebound foam for added support with a top layer of viscoelastic memory foam for personalised pressure relieving comfort
Throws
Bed throws are usually one size and are generally used to decorate the bottom of the bed.

Our range extends from a traditional tapestry throw with matching pillowshams to a modern faux silk throw in various sizes and colours
Tissue Boxes
Our tissue box covers are supplied in two shapes, cube and rectangular.

Available in chrome, ABS plastic and faux leather materials

Cube and rectangular tissue box refills are also supplied
Toilet Seat Bands
Toilet seat bands are used by hotels to reassure their guests and customers that the toilet has been hygienically cleaned and is ready for them to use.

A Toilet seat band is white PVC or paper in a full loop and is placed around toilet seat only
Towel Racks
Our chrome hotel towel racks are manufactured from high quality metal which is chrome plated.

A wall mounted chrome towel rack saves space in your bathroom and presents towels and bathrobes neatly and attractively
Towel Racks
Our chrome hotel towel racks are manufactured from high quality metal which is chrome plated

A wall mounted chrome towel rack saves space in your bathroom and presents towels and bathrobes neatly and attractively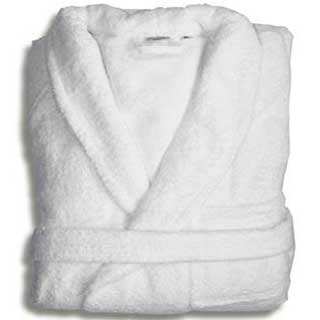 Towelling Bathrobes
Luxury, high quality Terry towelling bathrobes and dressing gowns, ideal to help your guest relax after a long day.

Available as shawl or Kimono style, with or without pockets. Childrens robes also available.

Made from 100% cotton
Travel Cots
We supply a range of travel cots manufactured by Hauck.

Our travel cots are easily assembled and fit into a carrying bag for storage when not in use.

They can be moved around a hotel easily and quickly placed in a room where it is needed
Trouser Presses
Hotel room trouser presses in differing styles and wood suitable for all hotels.

All our trouser presses are engineered to smooth trousers back into shape and refresh a smart crease.

Available as free standing an wall mounted models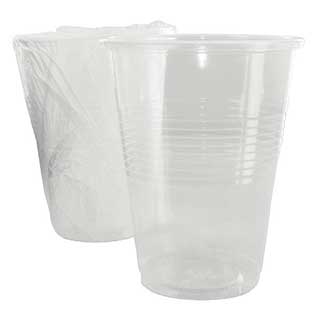 Tumblers
Individually wrapped disposable plastic tumblers are used by hotels to ensure the bathroom glasses are hygienically clean.

Wrapped disposable plastic tumblers ensures their cleanliness, promotes hygiene for customers and guests
Valances
Base valances are made with a straight skirt with kick pleats and provide a decorative cover for a divan base.

They fit in-between the divan base and the mattress with the platform (which sits on top of the divan base, with the mattress on top)
Velour Bathrobes
Velour and terry towelling hotel bathrobes with shawl collar are luxuriously soft. Manufactured from the finest quality cotton velour and terry towelling.

Sumptuous cotton velour with a lining of the softest quality cotton terry towelling
Welcome Hospitality Trays
Hospitality trays are specifically design to ensure a guest has a pleasant stay in your hotel.

We offer different colours and sizes of trays and kettles to suit all sizes and types of hotel room
Zip And Link Duvets
Zip and link beds offer flexibility for hotels as they can be used as two single beds or fastened together to make a super king size bed.

Available as open coil, pocket sprung or zone sprung systems