,
An extensive range of hotel bedding and bed linen suited to the high standards set by superior quality hotels in the 21st Century. Our products are often used by hotel interior designers to add value and complement their luxurious cutting-edge designs. We are happy to supply an unequalled range of hotel bed linen, including quilted bed runners, white pure cotton bed sheets, a vast range of duvets and duvet covers, luxuriously soft pillows and mattress protectors
Baby Bed Linen
Our baby bed linen collection ranges from soft easy care baby cot sheets and baby cot blankets to baby cot duvets and duvet covers.

Soft durable easy care polyester/cotton baby cot sheets and baby cot blankets help baby to sleep in comfort
Bed Linen - Patterned Duvet Covers
A wide range of embroidered duvet covers which are all embroidered in different patterns.

Duvet covers can be embroidered on the top cuff, on a central panel or around the edges of the duvet cover
Bed Linen - Printed Duvet Covers
Patterned or printed duvet covers are usually made from a polyester/cotton mix fabric.

The patterning can be stripes, checks, floral, swirls, spots, scenes or any design which holds the imagination of the designer
Bed Runners
Bed runners and cushions offer a quick, beautiful and easy way to decorate a bed.

Bed runners also add a touch of elegance to a plain duvet cover.

We supply a wide variety of high quality bed runners and matching cushion covers
Bedspreads
Bedspreads for your hotel rooms supplied in single, double, king and super king sizes in many colours and designs.

Bed throws are usually one size and are generally used to decorate the bottom of the bed
Blankets
We supply a wide range of blankets including cellular blankets, acrylic, pure Merino wool and fleece blankets to enhance any hotel bedroom.

Ideal for keeping your guests warm and cosy in the style they are used to
Duvet Covers - Cotton
Hotel luxury 100% cotton percale duvet covers are manufactured from extra fine luxury Egyptian cotton yarns.

This soft natural cotton bed linen always looks and feels fresh and crisp
Used in the best hotels
Duvet Covers - Cotton Rich
Our cotton rich duvet covers are produced from the finest ring spun yarns.

The combination of the qualities of cotton and the durability of polyester making it ideal for use in contract commercial environments such as 5 star luxury hotels
Duvet Covers - Satin Stripe
Satin stripe duvet covers are used widely in the hotel industry. They are available in cotton percale, cotton rich or luxury mercerised cotton

The fresh look of the satin stripe duvet cover will enhance the décor of any bedroom
Duvet Covers Childrens
Children's duvet covers are usually made from soft polyester cotton fabric and are bright and colourful.

They are an ideal solution for your hotel when you provide accommodation for children of your guests
Duvet Covers Plain
High quality hotel duvet covers at wholesale prices in a variety of polyester cotton mixes.

Superior duvet covers to complement your guest hotel rooms to provide a touch of luxury and style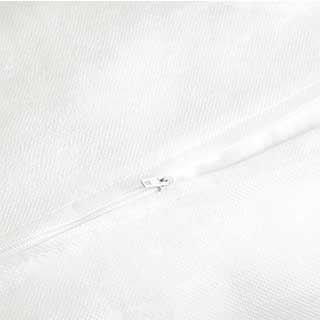 Duvet Protectors
A polypropylene duvet protector fits over the duvet and under the usual duvet cover to provide an effective barrier against dust mites and allergens. The soft, breathable barrier fabric of the duvet protector stops perspiration from reaching the duvet
Duvets
Zip and link duvets have been produced to fit the zip and link beds.

Zip & link duvets are two single duvets with zips which can be zipped together to make a super king size duvet.

Each duvet measures 54"x78" and have a 10.5 tog rating
Fitted Sheets
A fitted sheet has its four corners, and sometimes two or four sides, fitted with elastic, to be used only as a bottom sheet. The purpose of a fitted bottom sheet is to keep it from slipping off the mattress while the bed is in use.
Flame Retardant
For establishments where flame retardant bed linen is a priority, such as residential homes and hostels.

Our products include duvets, blankets, pillows, base valances and sheets.

All at wholesale prices
Flat Sheets
Hotel fitted sheets and flat sheets to suit every hotel room.

We offer a variety of materials including cotton percale, polyester cotton, cotton percale and Egyptian cotton.

White or pastel colours
Mattress Protectors
A wide range of mattress protectors are available to protect your hotel room mattresses and provide a hygienic barrier for your guests.

Quilted mattress protectors protects against dust mites and waterproof mattress protectors resist liquids.
Mattress Toppers
Mattress toppers are usually 3-5cm thick, lie on top of the mattress and are designed to support the spine so that he or she sleeps without picking up posture problems.

Mattress toppers are also an excellent way to revitalise a tired mattress
Pillow Cases
Our wide range of pillow cases is supplied in a variety of fabrics, colours and styles. From our luxurious white Egyptian cotton to our colourful polyester/cotton range we have a pillow case to co-ordinate with your choice of bed linen
Pillow Protectors
Pillow protectors are essential keeps a pillow clean, fresh and away from body oils, fluids and potential stains, preserving the life of the pillow.

They are hygienic for your guests and non-allergenic with either a zip fastening or housewife style
Pillows
We supply a range of pillows to suit all needs, price ranges and fillingsyou're your hotel.

We understand the hospitality industry has to cater for their guest's individual tastes whether that is the most discerning of guests
Zip And Link Duvets
Zip and link beds offer flexibility for hotels as they can be used as two single beds or fastened together to make a super king size bed.

Available as open coil, pocket sprung or zone sprung systems