420g Spa Leisure Hotel Towels
Our 420g spa leisure towel range is available in four sizes, gym/sweat towel, hand towel, bath towel and bath sheet.

These spa towels are lightweight, highly absorbent, quick drying, soft and fluffy to the touch
450g 100% Pure Cotton Hotel Towels
Pure 100% cotton soft 450gsm luxurious towels are just as absorbent as a heavier weight towel due to the super absorbent fibres, yet has a lighter, softer feel.

Egyptian cotton is the finest and strongest cotton in the world
450g Header Bar Hotel Towels
We supply 450g quick drying cotton rich towels which are 80% cotton 20% polyester, white, fluffy and luxurious.

All our towels are manufactured to retain these qualities throughout their working life
450g Spa Leisure Towels
Our range of 450g spa leisure towels are available in three sizes, hand towel, bath towel and extra large bath sheet (ideal for treatment couches).

Thick and fluffy towels designed especially for spas and leisure areas.
500gm Header Bar Hotel Towels
Our 500g heavyweight header bar towels are very soft and superbly absorbent.
br>Manufactured from premium quality 100% pure cotton yarn, they are a strong and very hard wearing contract towel
500gm High Quality Ring Spun Hotel Towels
These high quality towels are made from 100% ring spun cotton for a softer feel, super absorbency and longer life. They are ideal for any business wishing for a super soft, but hard wearing and durable towel.
600g Luxury Hotel Towels
Luxuriously thick and superbly soft, these 600g combed cotton towels are woven from the finest grade 100% Turkish pure cotton yarns.

A mercerised cotton honeycomb weave header is used to prevent shrinkage
650g Luxury Turkish Hotel Towels
Our luxurious quality 650g hotel towels are made from Turkish Cotton. These towels are soft, strong and highly absorbent and soft to the touch. The fibres are tightly twisted, compacted together to create a tougher, smoother and finer yarn
700g Egyptian Quality Combed Cotton Towels
Our super Luxury quality 700g hotel towels are made from heavier weight than average 700gsm Egyptian quality combed cotton, making these towels soft, strong and highly absorbent.
Amenities
Our range of guest amenities includes shaving kits, dental kits, sewing kits, vanity kits, shoe shine kits and nail care kits.
Aqua Viva Range Toiletries
The Aqua viva range is a luxurious but affordable collection of hotel toiletries suitable for all establishments.
Available in small 30ml bottles or in larger 300ml pump bottles, which can be refilled from our 5 litre refills
Bath Mats
Paper bath mats are used by hotels and other establishments to replace towelling bath mats.

Many people believe paper bath mats to be more hygienic than towelling ones and save the expense of purchasing towelling bath mats and laundry costs
Bathrobe Storage Bags
Bath robe storage bags to store bathrobes hygienically and tidily for your guests.

Available in mesh fabric or strong PVC to suit your hotel or establishment

Both have a white zip fastener
Bathroom Consumables
Bathroom consumables for your hotel bathroom including toilet seat bands, water conservation signs and sanitary disposal bags.

We also supply tissues with tissue box covers, disposable bath mats and disposable, individually wrapped tumblers
Bathroom Hairdryers
Bathroom hairdryers specifically designed for bathroom areas.

Bathroom hairdryers have an IP rating which designates which area of the bathroom they are permitted

Our bathroom hairdryers range from 1000W to 1600W, some with a shaver socket
Bathroom Metal Waste Paper Bins and Baskets
Bathroom bins and baskets. Our pedal bins have a good quality stainless steel construction and a removable plastic bucket. Supplied in a number of styles to match you environment.

Stainless steel, matt black, brushed finish or white finishes
Bathroom Mirrors
A range of mirrors to suit all hotel bathroom needs. Wall mounted to neatly fold back to the wall or free standing, for ease of use, they offer your guests the perfect solution.

All mirrors are double sided and offer magnification
Black & White Collection
Our stylish Black & White Collection is a range of useful amenities for your guests comfort and requirements. This range is packaged in white boxes with back stylised text, showing the contents of the box and designed to compliment our toiletries.
Chrome Bathroom Accessories
High quality chrome bathroom accessories, including towel rails, towel rings, robe hooks and soap dispensers

Ideal to enhance the appearance of your hotel bathroom, to give it a 5-star look.
Citronella Toiletries
Citronella is a delicately, reviving, refreshing zesty lemony fragrance, ideal for use by either male or female guests.

Citronella is supplied in Anti-Bacterial Hand Wash and Moisture Lotion in attractive 250ml bottles
Cotton Waffle Bathrobes
Luxury cotton waffle bathrobes for hotels and spas.

Lightweight and luxurious with a honeycomb weave, your guests will love the soft feel on their skin.

Choose from a Kimono or shawl design
Duck Island - Paradise In Miniature
Duck Island Classic Range
Duck Island is an exclusive and distinctive luxury brand of toiletries. Duck Island toiletries are very popular with hotels and hotel guests and available in 30ml or 50ml bottles, 250ml pump bottles and 5 litre refills.
Duck Island Toiletries - Pelican Spa
Emerelle Spa Toiletries
Our Emerelle Spa range of toiletries is enriched with herbal extracts for a fresh and lively feeling.

The packaging is are waterproof, so the packaging will not deteriorate when displayed around the bath or shower
Essevero Collection
Essevero toiletries have a warm, calming and refreshing fragrance with hints of almond, helping to soothe away the pressures of the day to rejuvenate the body.
Frosted Amenities Range
Our Frosted Amenities Range is a contemporary range of hotel amenities packaged in frosted plastic packaging with black text showing the contents of the frosted packaging.
Goldcrest Amenities Collection
The Goldcrest Amenities Collection matches the Goldcrest Toiletries Collection, offering a full range of co-ordinating toiletries and amenities. Packaged in white boxes with stylised gold text.
Goldcrest Toiletries Collection
The Goldcrest Toiletries Collection matches the Goldcrest Amenities Collection, offering a full range of toiletries to co-ordinate with the amenities. Available in either sachets, tubes or bottles.
Greener Lifestyle Amenities Range
The Greener Lifestyle Range is designed to tackle the over use of plastic, packaged in plastic free packaging. The packaging is made of stone paper and printed with Eco-friendly soya ink.
Greener Lifestyle Toiletries Collection
The Greener Lifestyle Toiletries Range is an Eco-friendly range with a refreshing green tea fragrance with added argon oil which nourishes the skin. No added CDEA, no added paraben, they are not tested on animals and no artificial colouring
Hand Dryers
Our hand dryers have been specifically designed for use by establishments which require long term heavy usage.

Our hand dryers have a digital circuit, infrared sensor and 360° revolving nozzle

Supplied with a 3 year manufacturers guarantee
Hotel Slippers
High quality disposable slippers ideal for use in any hotel or spa. Clean and hygienic, and offering your guests luxury and comfort.

Available as closed toe, open toe or flip flop styles, the luxury slippers are lightweight and comfortable.
Hygiene Bags
Hygiene or sanitary bags are a hygienic, clean and safe way of disposing of sanitary products.

We supply paper hygiene bags, PVC or hygiene bag dispenser cartridge refills in packs of 1000 for our hygiene bag dispensers
Hygiene Dispensers and Bags
Sanitary hygiene bag dispensers are the modern presentation for sanitary bags, keeping them clean and tidy until they are required.

Hygiene bag dispensers are wall mountable and supplied in white, brushed chrome, chrome coloured and gold coloured.
Liquid Soap Dispensers
We supply a wide range of soap dispensers, from wall mounted refillable soap dispensers to wall mounted stylish stainless steel soap dispenser brackets.

All our soap dispensers are stylish, robust and perfect for bathrooms and shower rooms.
Liquid Soap Dispensers
We supply a wide range of soap dispensers, from wall mounted refillable soap dispensers to wall mounted stylish stainless steel soap dispenser brackets.

All our soap dispensers are stylish, robust and perfect for bathrooms and shower rooms
Liquid Soaps, Gels and Lotions
A wide range of liquid soaps including the wild Fig & Ginger range, Citronella Anti-Bacterial hand wash and the Duck Island range.

Available in 250ml pump bottles or 5 litre refill containers
Liquid Soaps, Gels and Lotions
Hotel liquid soaps, bath gels and moisture lotions from a number of suppliers, including Duck Island, Emerelle Spa, Aqua Viva and Mulben and Fearne .

Sizes available from 30ml bottles to 5 Litre refills
Microfibre Bathrobes
Ultra-soft microfibre hotel bathrobes, luxuriously soft and cosy so your guest can relax.

Made from lightweight fluffy soft polyester fibres, they are probably the most comfortable bathrobe ever.
Milk & Honey Collection
Our Milk & Honey Toiletries Collection is enriched with soothing vitamin E, creating a relaxed and fresh feeling. The toiletries are all paraben free. The range is contemporarily packaged and labelled.
Newspaper Bags
Newspaper bags are a stylish way to present newspapers to hotel guests.

Newspaper bags are approximately 220x400mm and are printed with 'Newspaper'.

A cut out for handles enables the newspaper bag to be hung onto a door handle.
Presentation Toiletries
We have a wide choice in presentation trays or presentation bags for you to present your toiletries and accessories to impress your guests.

We have trays to suit all bathrooms and décor whatever range of toiletries you are offering your guests
Rubber Bath Mats
Rubber bath mats and rubber shower mats manufactured from non-slip100% natural heavy duty rubber with secure grip suction cups.

Rubber bath mats are washable and anti-fungal treated.
Sea Kelp Toiletries Collection
Our Sea Kelp Toiletries Collection is a natural source of vitamins and minerals. Grown wild in Scotland and naturally rich in anti-oxidants. Manufactured by The Scottish Fine Soap Company, the range has a fresh and light fragrance of a cool sea breeze
Sea Spray Collection
The Sea Spray Toiletries Collection revitalises and rejuvenates the senses. A modern stylish range of English toiletries which are contemporarily packaged and labelled. The range is suitable for all sizes of establishment.
Shower Curtains
Superior contract quality hotel bathroom shower curtains.

Made from 100% polyester, water-repellent, easy to clean and washable at 30 degrees. Treated with anti-bacterial agent.

Available as plain or satin stripe designs.
Toilet Brush And Holders
Our hotel toilet brush and holders will elegantly compliment your bathroom fixtures and fittings.

They are neat, functional and hygienic, as each toilet brush and holder has a full length removable plastic disinfectant container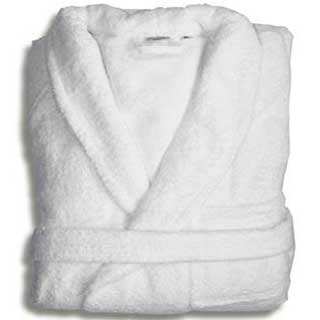 Towelling Bathrobes
Luxury, high quality Terry towelling bathrobes and dressing gowns, ideal to help your guest relax after a long day.

Available as shawl or Kimono style, with or without pockets. Childrens robes also available.

Made from 100% cotton
Towelling Hotel Bath Mats
An extensive range of towelling bath mats, from a 700gsm Greek Key design bath mat to a 1000gsm towelling bath mat as used in 5 Star hotels.

All our towelling bath mats are woven to the highest standards and are super absorbent.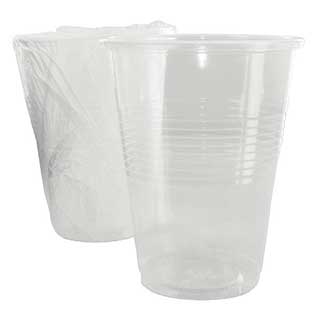 Tumblers
Individually wrapped disposable plastic tumblers are used by hotels to ensure the bathroom glasses are hygienically clean.

Wrapped disposable plastic tumblers ensures their cleanliness, promotes hygiene for customers and guests
Velour Bathrobes
Velour and terry towelling hotel bathrobes with shawl collar are luxuriously soft. Manufactured from the finest quality cotton velour and terry towelling.

Sumptuous cotton velour with a lining of the softest quality cotton terry towelling
Wild Fig And Ginger Toiletries
Wild Fig & Ginger is a new exciting fragrance which has been inspired by the more expensive toiletry brands and is suitable for all establishments.

Wild Fig & Ginger is supplied in Hand Wash, Hair & Body Wash and Moisture Lotion.